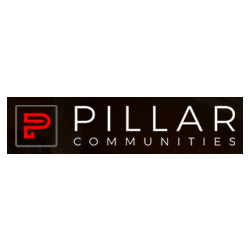 Porter / Maintenance Technicians
Sorry, this job has expired.
Glendale, AZ
Pillar Communities is looking for a Porter/Maintenance Technician to work in one of our upscale apartment home communities.  The Service Technician is responsible for maintaining the physical condition and appearance of the site, and is attentive to Pillars' goals relating to resident satisfaction and retention. 
Diagnose and perform minor and routine maintenance/repair involving the following on a daily basis: electrical and plumbing (including sewer lines); A/C and heating systems; appliances; water irrigation systems; stairs, gates, fences, patios, railings; tile, carpet, flooring; roofing, gutters, fasteners; interior/exterior lights; fireplaces; ceiling fans; gas fixtures and appliances (when applicable); doors/locks, cabinets, windows, sliding glass doors, mail boxes/locks; security systems and fire protection equipment; ceiling leaks; walls; pool area, jacuzzi, pool furniture.
Routinely perform duties to restore apartments to "market ready" status.
Maintain accurate records regarding preventive maintenance, service requests received & completed, expenditures, apartment make-ready status, work-in-progress, etc.
Maintain a positive attitude and professional demeanor with residents, staff and co-workers at all times.
Assist in keeping grounds neat and free of litter. Rake, sweep, and shovel as circumstances warrant.
Perform routine preventive maintenance on all appropriate equipment on a regular basis. Maintain all tools in excellent condition.
Perform work area clean-up and safety-related duties.
Pillar Communities is dedicated to its employees and their personal and professional growth.  Pillar strives to provide leadership and training opportunities for every individual to reach his/her respective goals. 
In order to qualify for this position, you must possess the following:
1 – 2 years' previous apartment maintenance experience is required
1 – 2 years' experience repairing small appliances is required
 
17953